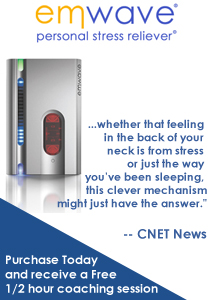 Fyera! for You
At home, on the job, in a creative moment....Fyera! for you.
Gas prices are soaring. Stockholders of Starbucks are happy. Energy. Whether people pay for it out of a pump or suckle it out of a paper cup, it is one of the most valued commodities on the planet. Yet most people don't know they have an abundant supply of their own, in the powerful potential that lies within: the energy fueled by the power of the heart. Where the fuel of our own emotions can ignite the spirit, shed new light and hope on old problems, and be the carrier wave of momentum for positive change and quality of life, all too often it floods the plains of our existence with chaotic fear or frustration, and freezes over into dread instead. Fyera! offers heart intelligence as the pivot upon which people can access the heart as an internal energy source to propel their lives, businesses, and our world on an optimal course.
At Fyera!, we provide self initiated and scientifically proven tools that allow a person's physiology and psychology to reverse the cycles of stress perception and reaction. Our goal is to help each individual create mental and emotional coherence, experience subjective peace and fulfillment, and objective health, vitality and peak performance.
At home...
The old adage "home is where the heart is" unfortunately does not apply in much of our modern lifestyle. More than 50% of marriages end in divorce. While the divorce rate is high, the numbers of people opting for marriage is also decreasing. This means that there are many more people living alone. Statistics show that social isolation is a bigger risk factor for disease than any of the other heavy hitters including smoking, high blood pressure and high cholesterol. Many couples who are together struggle with infertility due to stress related hormone imbalances. For those families with children, "home" is plural, a word that implies bouncing back and forth between parents and stepparents. The impact of broken homes, accelerated technology, fast food, both parents in the workforce, "latch-key kid" syndrome, and less outdoor recreation time has led to generations of harried parents and children medicated for ADD, ADHD and Bi Polar.
Applied heart intelligence leads to quantifiable improvements in health, focus, communication, relationships, and loving interactions between family members. Our tools also increase self esteem, inner security and scholastic performance (including improved test scores). Our tools also address this growing number of singles who are longing for connection and partnership: what they seek can be found in the inner connection and partnership between their own head and heart. Regardless of the circumstances, our simple tools help to bring the heart back into the home by bringing families (of whatever shape and size) back home to their hearts.
On the job...
One of the major causes of corporate inefficiency in business today is miscommunication. Miscommunication shows up everywhere, between co workers, in interactions between staff and management, at the executive level, and in the interface between company teams and consumers. The price is high- VERY high. Sometimes a simple missed communication can mean life or death, as in the case of the Space Shuttle Challenger. These external breakdowns in communication lead to profit losses, customer and employee attrition, inefficiency, and innumerable other problems; attempts to fix them from the outside are as about as effective as putting a band aid on the outside of a tumor. Miscommunication and breakdowns between organizational teams are really just symptoms of a wide-spread virus within the individuals that make up organizations: stress. Stress comes from internal miscommunications between our own head and hearts, a disjointed firing of the different aspects of our own nervous systems and perceptual centers, causing inaccurate perceptions and distorted reactions. Our scientifically proven tools facilitate inner communication between the head and the heart, balance in the autonomic and endocrine systems, and coherence that allows for clear perception and communication, effective decision making and efficient response. Working with the physics principle of entrainment, the tools we offer align teams to fly in formation like a flock of birds, entraining them to reach their goals as schools of fish stay tightly together toward a common end. This creates organizational cultures made up of high performance individuals who are focused on care and collaboration, yielding quicker and more effective results with less effort and more balance and fun.
In a creative moment...
At Fyera! we work with cutting edge creators of culture in the film, television, and music industries to facilitate coherent teamwork and align emotional fuel with visionary intent. People don't always register what you say. They rarely remember who wrote the script of a film. But they will almost always remember how it moved them- how they felt. Art of any kind takes people on a journey of their own direct experience, and the vehicle that moves them is feeling. Yet have you ever seen an item line for "Emotional Accounting" on a film budget spread sheet? It requires heart intelligence and the craft of sculpting feeling to bring the vision of any creative project to fruition. Artists who work with us are empowered to drive their message home and take their audiences to new horizons of delight.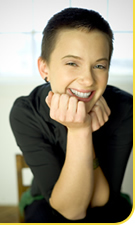 "Everyone tells you the answers are within, but how the heck are you supposed to hear them? Fyera! shows you how to heal YOURSELF, and to stop looking outside for answers or approval."

- Dora C.
Direct Sales
"True creativity quite simply starts with balancing your emotions and activating the power of the heart. Through practicing emotional management from the heart, you tap into the highest form of creativity possible--recreating your perceptions of reality."

-Doc Childre
Creator of the HeartMath® System