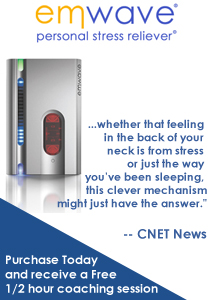 Fyera! for Health Care Practitioners
CEU Classes
1 on 1 Licensing for Health Care Providers
Become a a Reseller of Stress Management Products
Clinic & Hospital Programs
"In a few short sessions, Sheva's training has allowed me to find peace, and even sometimes a smile, in the midst of a crazy day of struggles and stress. I've been able to look forward and see looming decisions with more clarity, and even more happiness. What wonderful coaching!"
-- Dr. Abe Morgentaller, Men's Health Boston
Associate Clinical Professor of Surgery, Harvard Medical School
95% of all health care visits are stress related.
Stress creates disease, slows healing, and accelerates aging. The irony of that is most health care practitioners are burdened by heavy stressors including their own patient loads.
We work with health care providers and patients alike to reduce burnout, accelerate healing, slow aging and prevent disease.
We custom design both staff and patient programs to meet the needs of:
Health Care Providers in Private Practice
Small Clinics
Hospitals
We provide health care practitioners with tangible and practical resources to effectively respond to, manage and relieve stress. We give them a way to empower their patients to take responsibility for their own health and well being. This frees both health care practitioners and their patients to put the care back into health care.
"A mere 5 minute session learning HeartMath from Sheva utterly changed my entire outlook, energy, aura, you name it. No more burnout symptoms. I was more than astounded. For me, it was earth-shattering. Better yet, it was ignorance shattering. The process works. For several days afterwards, I sat in bliss in the O.R. just breathing through my heart. Since then, I've slacked off the practice since I've felt so good- I have not needed it as much. It worked. I'm very familiar with all the stress literature, but to actually DO it and feel it was a whole other story."
-- Dr. Tom Sinclair, Anesthesiology

"Nearly every disease or illness I've seen or treated in two decades of medical practice could have been improved or even cured had my patients or I known how to access the physical power of the heart. HeartMath is the owner's manual we have been waiting for to heal our bodies and our lives."

- Dr. Christiane Northrup
"Women's Bodies, Women's Wisdom"