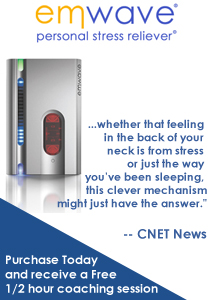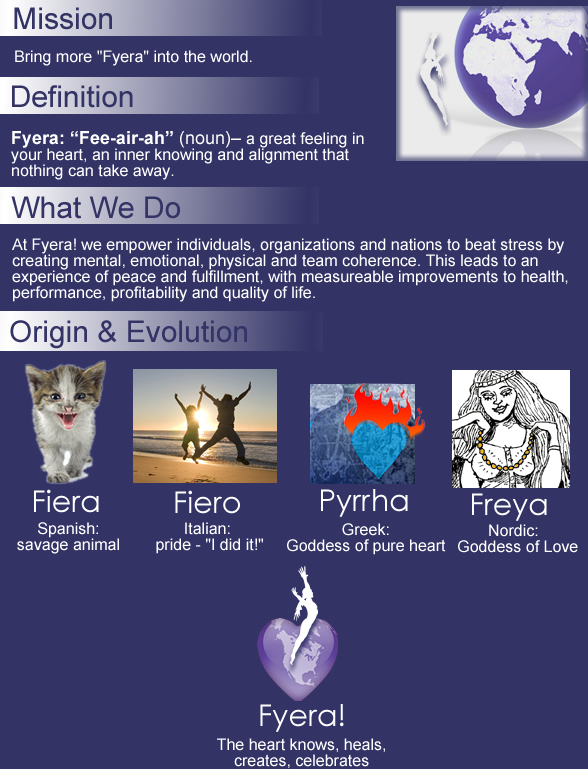 Developed by the Institute of HeartMath® in over 15 years of peer reviewed scientific research, our methods include individual coaching, organizational training, and interactive stress relief technologies that empower those we work with to optimize their quality of life and perform at their best through access to heart intelligence.

Individuals

Health care practitioners and patients
Executives and small business owners
Students
Performers
Athletes
Organizations

Small Clinics and Hospitals
Small businesses and corporations
Rotary clubs and volunteer groups
Nations

Governmental agencies
NGO's and Non-profits

Performance Pressure for Entrepreneurs, Athletes, Performers
Anxiety and Depression, Phobias, Panic Attacks, Bi-Polar, OCD, and other Psychiatric Disorders
Loss/ Broken Heartedness/ Grief
Fatigue/ Low Energy
Cardiovascular Disease (the number one killer of both men and women)
Pain
Immune Compromise
Digestive Upset
Obesity
Eating Disorders
Addictions
Premature Aging
Loss of Sex Drive
Women's Health Issues (including PMS, Fertility, Obstetrical Interventions, Birth Complications)
Inefficiency and Burn-out
Allergies
Life Transitions
Divorce
Insomnia
Test Taking
Relationships
Money Problems
Business Challenges

We offer a few simple tools and technologies that help people re-program the hard drive of their nervous system to run modern day software. Our biology and psychology have not caught up to our technology. Many of us are like hard drives with Windows 95 trying to run programs created for Windows XP. The modern lifestyle and its stressors leave most people in the developed world firing the physiological cascade of more than 1400 reactions that go to make up the body's "stress" or "fight-flight mode" on a regular basis. This fight-flight mode was perfect when we needed to run away from saber toothed tigers, but it does not help us in traffic jams or board meetings or tests. Chronic over use of this survival mechanism can lead to depression, degenerative disease and poor performance. Reacting to an e-mail we do not like with anger is like calling an ambulance every time we want to go to the grocery store- and it burns out our vital reserves and ages us-fast!
HeartMath's simple, self initiated and scientifically proven tools allow a person's physiology and psychology to begin to reverse the negative impact of stress to create unprecedented health, vitality, ease, personal power, and peak performance- "the zone." No longer reacting to life events as if they are life threatening, our clients are able to see things more clearly, and keep the bigger picture in view while responding with ease to the little things too. Providing individuals within organizations with our tools has proven to boost productivity, reduce turnover, increase job satisfaction, and boost profitability and efficiency of companies and clinics.
The goals of our product line are to help each user create mental and emotional coherence, experience subjective peace and fulfillment, and objective health, vitality and peak performance.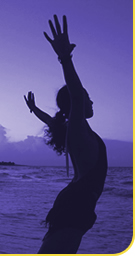 "If you've tried everything, Fyera! is not one more thing. It is THE thing that will make everything else you've tried work."

- G.G.
Filmmaker and Writer, Los Angeles
"I myself have witnessed the magic of Sheva's teaching... Millions of people from all walks of life are sure to benefit from the power of their hearts thanks to Sheva and Fyera! I am honored to be one of them."

- Anne Marie Howard, Actress