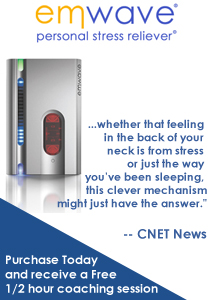 Sheva Carr - Fyera! Founder
Sheva Carr is the founder and director of training at Fyera!, as well as the founding Executive Director of the Fyera Foundation and Sunflower SunPower Kids. She speaks to people all over the world on how to access heart intelligence, and on how to receive the benefits of the heart's impact on consciousness, health, performance and creativity.
In her teens, Sheva's commitment to service brought her from her rural hometown in Nova Scotia and a career as an actress, to world travels, medical training and work with street children in a Nicaraguan war zone. Upon her return to North America, she was riddled with physical and emotional symptoms that eluded medical diagnosis. She was in and out of the hospital, on and off antidepressants, standing on her head doing yoga and eating a pristine diet of beans and bitter vegetables, and trying everything and anything else under the sun to find wellness. She struggled with overwhelming physical and emotional pain for nearly 8 years, even while she herself entered premed and alternative medical school training. Then, on a spring break from school, she volunteered at the Institute of HeartMath. As luck would have it, she was given the job of transcribing their research. As she listened and typed, her jaw kept dropping open with self recognition. All of her symptoms were explained succinctly and concretely by HeartMath's research.
It turned out that Sheva was experiencing an advanced stage of chronic post traumatic stress from living in the war zone as a teenager. Within two weeks of learning and practicing the HeartMath tools that Sheva now teaches, her symptoms disappeared. She observed equally efficient and empowering results in her patients when they applied the HeartMath tools. This inspired her to reach as many people as possible with the practical yet powerful potential of applied heart intelligence out of that was born Fyera.
12 years into her post-Nicaraguan journey, she received a remarkable surprise. The street children that she had been so devastated to leave behind came and found her via the Internet. Together with these children, she formed the Fyera Foundation and the Sunflower SunPower Kids program.
Sheva did her undergraduate work in fine arts, cross cultural international studies, Spanish, and premed at Carnegie Mellon Universty, Yale, Friends World College, and Dalhousie University. She received experiential credits for her work in Costa Rica, Nicaragua, Holland, England, and Canada. Her Masters Degree is in Traditional Chinese Medicine from Yo San University. She now has over 30 years of experience in fine arts and over 15 years of experience in acupuncture, herbal medicine, polarity therapy, coaching, and stress management research and training.
If you would like Sheva to speak to your group or organization, please send the details of your request to: [email protected]

CEO, Director of Training at Fyera!


Licensed Provider and Trainer of HeartMath®


Initiated and implemented the HeartMath patient education program at the Heart Brain Institute of the North Hawaii Community Hospital.


Licensed Acupuncturist, Dipl. Ac.


Licensed Herbalist, Dipl. Herbal Medicine


Masters Degree in Traditional Chinese Medicine with highest honors from Yo San University, Santa Monica, California


Faculty of Alternative Medicine at University of Minnesota


BA from Friends World College and Dalhousie University


Apprenticeship with Yale Graduate School


Pre-University Program at Carnegie Mellon University


Associate and Registered Polarity and Cranial Sacral Therapist


Trained Birth Assistant


Founding Executive Director of The Fyera Foundation and Sunflower SunPower Kids


Founder of The Birthing Vision, a professional association and non-profit organization dedicated to meeting the needs of expectant parents and their children


Editor of Yo San University's "The Prime Meridian," a periodical where Eastern and Western healing modalities and colleges could interface


Author of "Where the Sky Meets the Earth," on healing bi-polar disorder with Polarity Therapy (for a free copy of this e-book please e-mail your request to

[email protected]

)


Published in a variety of magazines and journals from "Kabbalah Magazine" to "Perspectives in Biology and Medicine."


Clinic Supervisor, Emperor's College of Oriental Medicine, Santa Monica


Senior Herbalist, Elixir Teas and Tonics Emporium, West Hollywood


Herbal Consultant to the Food Channel


Acupuncturist for B'Shert Integrative Oncology Unit


Acupuncture/Herbalist at the Westside Women's Health Center and Step Up on Second Psychiatric Clinic


Student of Gangaji, Kabbalah, Lazaris, Shambhala Training, Tibetan Buddhism, Ashtanga and Iyengar Yoga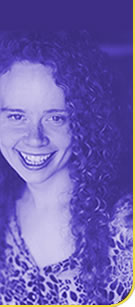 Sheva Carr,
Fyera! Founder
"Sheva, it was such a great pleasure to be with you at the seminar. Your presence is just awesome and has stayed with me in a wonderfully positive way. I thank you for you !"

- Gina Soliz, Publicist
Warner Brothers
"I just wanted to comment on what a wonderful speaker Sheva is. She really draws you in and keeps things at a level of easy understanding. Thank you Sheva!!"

- Aliza Goldberger, Private Equity Beverly Hills, CA