The Ripple Effect of Love

HeartStart to Your Week, Monday, May 26th
5:00pm - 6:00pm PST

* PLEASE NOTE: NEW CONFERENCE #
Free Conference Call
Conference Dial-in Number: (218) 339-4300
Participant Access Code: 188794#
---
This week's HeartStart e-mail is dedicated to Rebecca and Jeff Brown, newleyweds who know the power of love to ripple out and change the world.
---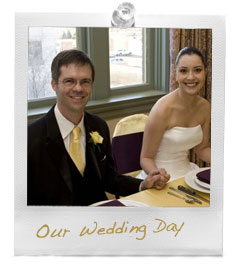 HeartMath research tells us that love can change our heart rhythms into a more ordered harmony, and through our heart rhythms (which radiate as measured by current instrumentation eight feet beyond the body!) this change of heart changes everything. Its one thing to know that as a scientific fact- but another thing to live it, breathe it, and experience the miracles that a life lived from the heart generate. That's what today's HeartStart call is all about.

Instead of asking for material gifts to help them launch in their new life as a married couple at their recent wedding, Rebecca and Jeff asked their wedding guests to make contributions in honor of their wedding to Sunflower Kids in order to found the Jeff and Rebecca Brown Vocational School for Pregnant Teens. Having gone through our Beginner HeartMath Course, Rebecca wanted the love she shared with her new husband to ripple beyond just each other and their small circle of family and friends- she wanted it to make a difference in the world.

Relationships as light bulbs:

In the Kabbalah, mystical Jewish sages compare human beings to light bulbs. There are, according to the Kabbalists, negative currents running through us, like the negative wire in a light bulb, and positive currents running through us, like the positive wire in a light bulb.

Negative currents can be interpreted as our selfish narcissism, lack, greed, fear and worry, frustration- our stress. But not all "negative" currents are bad. Negative currents can also be simply the vessel of our desires yet to be filled, our goals visions and dreams, drawing and attracting what we want to have do and be in life. Positive currents are our care, sharing and giving, our love, the proactive steps towards our visions and goals, and the fulfillment of our desires with absolute contentment.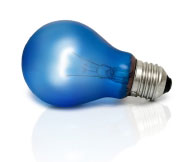 When we try to bring fulfillment (positive current) of our desires (attractive, or negative currents) in a quick fix, it is like bringing the negative and positive wires to touch each other directly. As with a light bulb this creates a short circuit, a flash of light that quickly burns out. Whether it is eating chocolate cake or coffee for energy, or having a one night stand for love, short circuits are short lived and tend to generate more darkness and negative currents (stress) in our lives and the lives of the people we care about. Mastery, from the Kabbalists' perspective, is the ability to create a restriction between desire and the fulfillment of desire, between reacting and responding consciously, the way the filament inside a light bulb slows the flow of electricity from the positively charged wire to the negatively charged wire creating a friction that reveals lasting light. This is "enlightenment" in Kabbalistic terms.

One of the reasons that I love the HeartMath tools is they provide a step by step way to "restrict"- the heart is like the neutral filament between our reactions and our responses, between our desires and the steps we need to take to actualize them. It slows us down long enough to move consciously, and when we are in a place of inner peace and neutrality the heart rhythm itself looks like the sin curve of the filament of a lightbulb! It also facilitates higher cortical function in the brain, which explains why we have greater understanding and intelligence in this place of "enlightenment."

So what does this have to do with relationships? When two people come together, it is like uniting two opposing currents. If they come together purely for the sake of their own fulfillment, while full of beauty and intimacy and heartfelt reward, it is still a short circuit. Their love may last their lifetime, but when they die the radiance of their love dims into darkness. However, when a couple come together in love, and intend that their love not only fulfill them, but also extend out in radiance to their world, this is a restriction. Having a relationship for a bigger purpose than the fulfillment of one's own needs creates a radiant ripple effect of lasting light that lives on after their relationship is gone. Not only that, but it helps the relationship too. Every relationship goes through ups and downs. When you are together for a larger purpose than your own satisfaction alone, there is a motivation, incentive and support to help you through the uncomfortable challenges for growth every relationship presents. So, from every angle, a relationship that is designed to be a light bulb illuminating our world rather than a mere flash of momentary sparks, is designed for longevity and greater fulfillment for the people involved, and it serves to illuminate our world.

In this HeartStart call I thank Rebecca and Jeff for coming together as a lightbulb, creating lasting light with their love to create better futures for hundreds of teens and their children in Nicaragua.
Did you receive this after the call already happened?
Not a problem, listen to the recorded version until May 26th, 2008.

Free Conference Play Back
Playback Number: (641) 715-3440
Access Code: 188794#

To listen to previous Heart Start calls go to www.fyera.com/heartstart.html

For more information about our four evening HeartMath class series e-mail [email protected]
Sunflower News
We are thrilled to announce the birth of the first child in our program for pregnant teens! 13 year old Matilde gave birth to a baby boy eariler this last month.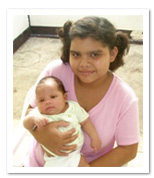 Matilde's Story:
Raped by a close relative, and then abadoned in the streets, Matilde, like many girls on Nicaragua's streets, learned to "sell" her body for surivival. A "boyfriend" took her into his home, and the through her back onto the streets when he discovered that she was pregnant. It was at that point that Matilde found us, and the Junior Sirens Society stepped up to the resuce to sponsor Matilde and her unborn child. Thanks to the Junior Sirens, we were able to give Matilde a safe birth for her small body (which required 24/7 hospital care in the last months of her pregnancy and a c-section) as well as psyhcological counselling and rehabilitation. Matilde is very excited to enter our vocational school and to learn to read and write for the first time next year!

More info on our vocational school for pregnant teens:

To Sponsor this program, or a pregnant teen and her child:
[email protected]
---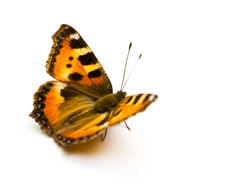 On July 19, 2008, the Mayor of LA is hosting a special day of service. In collaboration with Gratts Elementary school, the Fyera Foundation will be launching a Sunflower SunPower Kids Video Curriculum in collaboration with the Institute of HeartMath. After watching a short video produced by Wemedia Services on the Sunflower Kids story (click here to read about our history! ) each child will then be given a pot, with an unmarked seed to plant, tend and care for so that they will have the opportunity to see how daily care allows people and projects to blossom into colorful surprises!

We need volunteers to help with filming, editing, teacher's manuals, and delivery in classrooms and playrooms on the day of the event.

Interested? Contact [email protected] or (626) 844-7171for more details!