Care Counts

HeartStart to Your Week, Monday, May 19th
5:00pm - 6:00pm PST
Free Conference Call
Conference Dial-in Number: (218) 339-4300
Participant Access Code: 188794#
---
Below are a couple of stories which describe how one or two people putting care into a situation can change lives and change the world. On 911 we got to see for the first time through a monitoring system of the earth's electrical field that collective stress creates static and chaos in the earth's field. The good news is this: that means the flip side is also true- collective care can create global harmony. Your care counts. Tune into to tonight's HeartStart call to learn more, and to hear more inspiring stories like these!
---
Firefly Care:
From Darshan in Arkansas (a user of the emWave PSR)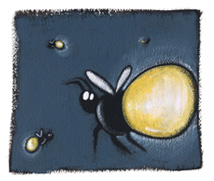 Thought I'd share a Heart experience with You. This morning, on my way out to the barn to meditate, I opened the front door to find a tiny glow. I picked up the only firefly I have seen anywhere in Arkansas this year (he was months ahead of schedule). In any case he lit up when I held him, so I went by where a Satsang friend was sleeping in her van, and woke her and showed her to him. He just kept his light on constantly, which I had never seen before - they usually flash once for about a second, every few seconds or so, but never on all the time. after showing my friend I went to release him in the bushes, but I could feel he did not want me to turn him loose, so I took him into the side of the barn to the couch where I sit and meditate. His little light kept getting weaker, and I realized he was dying.
As I sat in deep meditation, with him in my cupped hands, his little light began to be just like the em-wave, and began flashing in perfect harmony with my heart - flick-flick, flick-flick, flick-flick. I was deeply moved - I sat up and immediately said to my friend, 'hey look at this!' - as I did so, just like something disturbing my time on the em-wave, the synchronicity with this Heart stopped. as I sat back and relaxed, and with a few deep breaths and holding him, only, in this consciousness, the synchronous beating and flashing resumed, when I went to show her again, it again was disturbed, so I stopped trying to show her after that, and just sat with the little guy (eventually, my friend did get to see a little of the 'heart-beat' flashing by looking over my shoulder). His light became dimmer and dimmer as his Life Force diminished, but maintained the synchronicity even in it's last fading light.
Care for Mother's Dying with Cancer:

Imagine the terror of being diagnosed with a terminal illness. Now imagine, added to that, the horror of realizing that while you are in the hospital dying, your children have nowhere to go but the streets, no one to take care of them but one another, and no future to speak of but crime and prostitution. Can you fathom a more gut wrenching departure from this world?

Then, imagine in the midst of your emotional and physical pain, that a trained psychologist comes to your bedside to listen to your concerns, massage your feet, provide resources for your pain medication, and gaurantee for you that your children will be housed, clothed, cared for, educated, and given grief counselling after your death?

Thanks to two people who's heart's came alive with compassion for these women, the mothers in our new integral care program at Managua Women's Hospital do wonder if the first visit from our psychologist is really an angel. In a way, our pyschologist is indeed representing the voice of an angel, and the angel is the donors that inspired and made it possible for us to give these women a smoother transition and their children a brighter and better future. In case you were mistakenly thinking these donors had deep pockets, think again. It costs us a mere $600 per month to serve 80 women and their children in this hospice program- what the donors had were deep hearts, and deep care, which extended out to the world and inspired deep healing and transformation for many. If you're reading this, it means your heart is beating, and that means you have all the resources you need within you to extend your care to the world.

What matters to you? Take a moment now to focus on your heart and radiate that care to the people and places you love.
With special thanks to Linda Mills, anda donation made in honor of Aurora Lehmann, we were able to launch our integral program for Nicaraguan mother's with cancer and their children in January of this year, with funding through May. We will be forced to close down the program in June, however, without additional funding. Can you help? Will you be an angel for a dying mother?
Go here for more information

To Sponsor this program email: [email protected]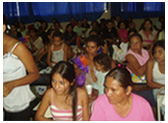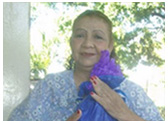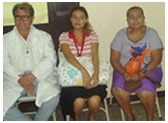 Did you receive this after the call already happened?
Not a problem, listen to the recorded version until May 26th, 2008.

Free Conference Play Back
Playback Number: (641) 715-3440
Access Code: 188794#

To listen to previous Heart Start calls go to www.fyera.com/heartstart.html

For more information about our four evening HeartMath class series e-mail [email protected]
Sponsor a Child
This little girl,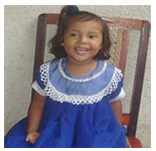 Katerin de los Ángeles Urbina Torres, looks like any beautiful young prescshooler. From looking at her picture, you could hardly imagine that she lives in the roughest slum in Managua, a place where most girls like her end up in prostitution just to surrvive, and on drugs to numb the pain. At Sunflower Kids, we have a very different vision for Katerin's future, one that includes adequate nutrition, medical care, a home of loving protection, and a university education. With just $50 per month, we can ensure that for Katerin. Right now, Katerin's future dangles dangerously on the brink. Can you help?
Birthday: May 22, 2003
Age: Almost 5!
School Grade: Preschool
Favorite Colors: Yellow, yellow and yellow!
Favorite Toys: dolls
---
Sponsor a Child
This little boy,




Ayerdis Neftali Hernández Quiroz is the cousin of our last featured boy, Ernesto. When Ayerdis found out Ernesto had received a sponsorship but he hadn't, he wrote to me to ask if he was too ugly or had not made beautiful enough palm ornaments to deserve a sponsorship. How fragile a child's esteem is in the best of circumstances! Imagine now a child who has no parents and must make palm leaf sculptures to go to school! Your sponsorhsip of Ayerdis could change his sense of self forever. Can you help?
Birthday: November 21, 1993
Age: 14 years
School Grade: Fifth
Profession: Selling art made of palm leaves on the streets
Favorite Colors: Red and Blue
Favorite Games: Soccer